]BoS[ Leader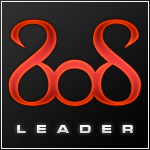 Joined: Nov 2006
Posts: 2921
Location: Bloomington, IN
There are a lot of mixed feelings surrounding the CEVO $1K tournament for Left 4 Dead right now. While some groups are better than others, every group from A to X in the tournament is having issues with teams dropping out or just not showing up at all. CEVO hasn't removed any of the teams nor restructured the groups probably out of fairness.

We received our second forfeit win last night bringing us to 4-0 in the tournament and one step closer to the single elimination playoff bracket. The next three matches don't look promising either as we face two teams who haven't played a single game yet and another team who is 2-2 and could easily stop playing by the time we see them in round six.

So for the next week and a half, the team is gearing up for the start of the TWL season in hopes to get some actual competition in. TWL has been delayed for weeks before the actual preseason start and then a restructure of the groups put the season on hold for at least another week.

_________________
]BoS[whizperz - Clan Leader
Steam: whizperz